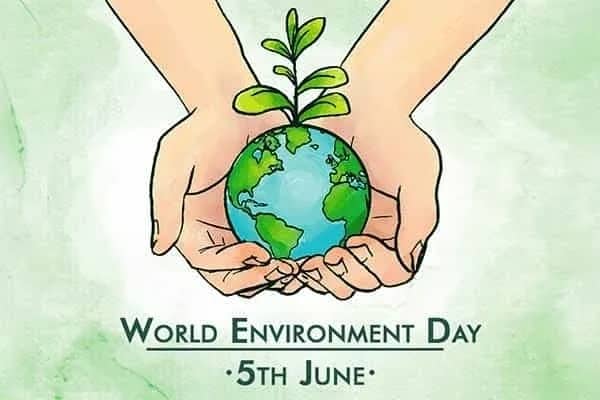 5th June 2021 is World Environment Day, the United Nations Day for encouraging global awareness, and action to protect our planet.
At USEON we are passionately committed to this cause, "we love our planet", and we are proactively contributing right across our global business. We are doing this by supporting our customers, with innovative solutions, completely focused on the circular economy, and sustainability.
Reduce, Reuse, and Recycle, are identified as important drivers to developing a more sustainable Environment, and our extrusion technology solutions, can be found across all those forces for positive change.
Before we move forward with any new development, or technology improvement, we always ask the question, "How does this contribute to saving the planet?". It's not just a key driver within USEON, it's our culture, and every member of our team is passionate and proud, of our cause.
Let's look at how USEON is really contributing across our product range and global customer base, before finally looking at our latest very exciting green solution, for producing compostable foam sheet.
When it comes to reduction our technology is contributing to several areas, not only with the energy saving manufacturing innovations featured in our machines, but also through, the energy saving products produced on our lines. One example of this is our PET fibre solution.
Traditionally PET fiber is produced using single screw extruders incorporating a pre-drying system. Before feeding into the extruder all PET raw materials must be pre-dried.  In addition, the maximum capacity when using single screw extruders is 1500kg/hr. For volumes over 1500kg/hr., the screw size required is much larger, consuming much more electricity which is wasteful and inefficient.
Using our latest twin screw solution, offers significant benefits as follows:
Energy saving by 30%
No pre-drying required
3000kg/hr. energy efficient capacity
Stable IV control
A very clear fiber (maximum transparency)
In summary our client can produce, a stable high quality PET fiber, using less energy, thereby reducing cost, and increasing quality.
Another example is the high technology insulation foam produced on our lines. Our PET foam lines are contributing not only through recycling, but also by reduction of energy which is a benefit offered by the insulation foams produced.
USEON's XPS ECOFEL series is providing cost effective, and highly productive solutions, for clients across the globe, helping them to produce XPS insulation foam, and contributing to the mission of creating a greener environment through energy saving. Using our years of experience, we've supported many international companies in opening world class, and competitive, XPS manufacturing facilities. We have over 230 XPS Foam Board Production lines across the globe, reaching outputs of up to 3,000 kg/h, producing board width between 450mm and 1250mm.
Globally millions of PET bottles are consumed every day, and after use are thrown into the garbage. The good news is that PET bottles are highly recyclable, and our machines can use the recycled PET flake to produce the PET foam. In addition, we can supply the PET recycling machines, therefore offering a complete turnkey package, from scrap bottle to high value foam. From our earliest years we've been developing PET recycling lines, and due to our 15 year's – deep experience in providing solutions for this sector, we now have deep experience to offer the market.
Due to the excellent mechanical properties, PET foam core is used in applications such as wind energy, railway, aviation, and boat building, and especially in applications that need light weight but high strength. Our PET foam solutions follow our mission, and are a significant contribution to the circular economy, and a greener planet.
Recycling - Complete PET Recycling Solutions by USEON
Our 15 years of experience in PET recycling and pelletizing solutions, means that choosing USEON as your partner is a smart choice. Our recycling solutions reflect our deep experience, and constant desire to innovate.
Streamlined Modern Process Flow
Energy Consumption saving of up to 40%
Refined Quality of finished product
Individual Solutions Geared Specifically for Recycling Tasks
Using the innovation of USEON to solve todays recycling problems, allows you to recycle PET and maintain the same material quality as virgin PET.
You can depend on the experience of USEON to develop and deliver custom machines capable of handling thorny recycling tasks. No need to struggle with bottle-grade PET recycling, fluffy materials or even the most difficult plastic recycling challenges. Our research into recycling processes is contributing toward a greener future.
USEON's Biodegradable X-PLA extrusion solution.
Our most exciting green development recently, is our foam extrusion technology, capable of producing X-PLA foam sheet, reducing weight by 40%, yet able to make excellent products, such as vacuum formed, rigid food trays. We anticipate our solution will be extremely popular as it not only gives the end user a cost-effective product, but also an environmentally friendly solution, as the product is compostable, and finally breaks down to water and Co2.
USEON's contribution to a more sustainable future is clear, but because "we love our planet" we are not resting on our laurels. We will continue to drive innovation and high-tech solutions, all delivered with our globally recognised, and multilingual, technical support, consultancy, and turn-key project services.
We invite you to work with Useon to contribute to a sustainable future for our Children.