WPC Wood Plastic Composites
USEON can supply the complete extrusion line from premixing to profile/sheet for WPC Wood Plastic Composites.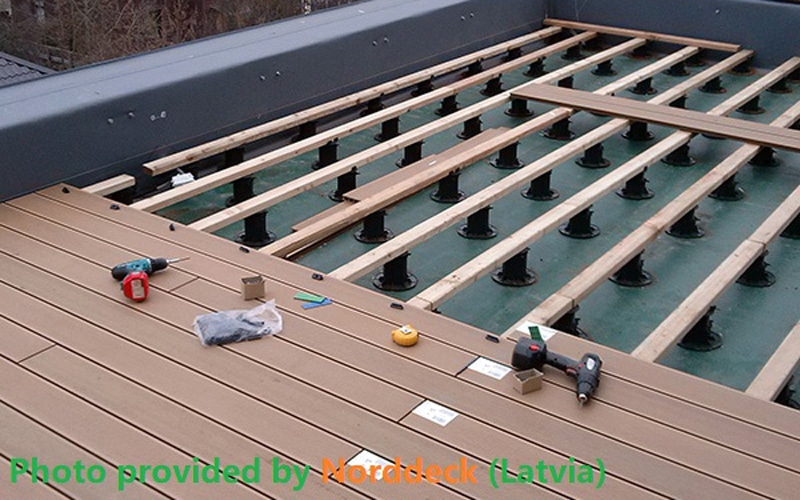 PP/PE/PVC compounding with wood fiber up to 65%, color masterbatch and additives
Profile for window and floor and contruction;
Sheet for table and door;
PP/HDPE melting temperature is more than 170℃, so it is necessary to feed wood fiber from the side feeder.
Wood fiber premix additives then feed into side force feeder. USEON supply screw design to avoid over shearing but still good mixing without reducing the length of fiber.
For PVC window profile, no need to make compounding material into pellets, just cool down and crush it into powder.