Melt Blown PP Compounding Line
for Melt Blown PP Resin
Polypropylene (PP) reacting compounding is the main raw material for the melt blown fabric filter. USEON can provide solutions for the following:
Photos of Meltblown PP Compounding Line
PP Reacting Compounding Formula
PP powder with MFI 20~30, Anti-oxident, Calcium stearate, DTBP.
Meltblown PP Fabric Materials
with MFI 1200/1500/1800 g/10min (Condition 2.16kg, 230°C)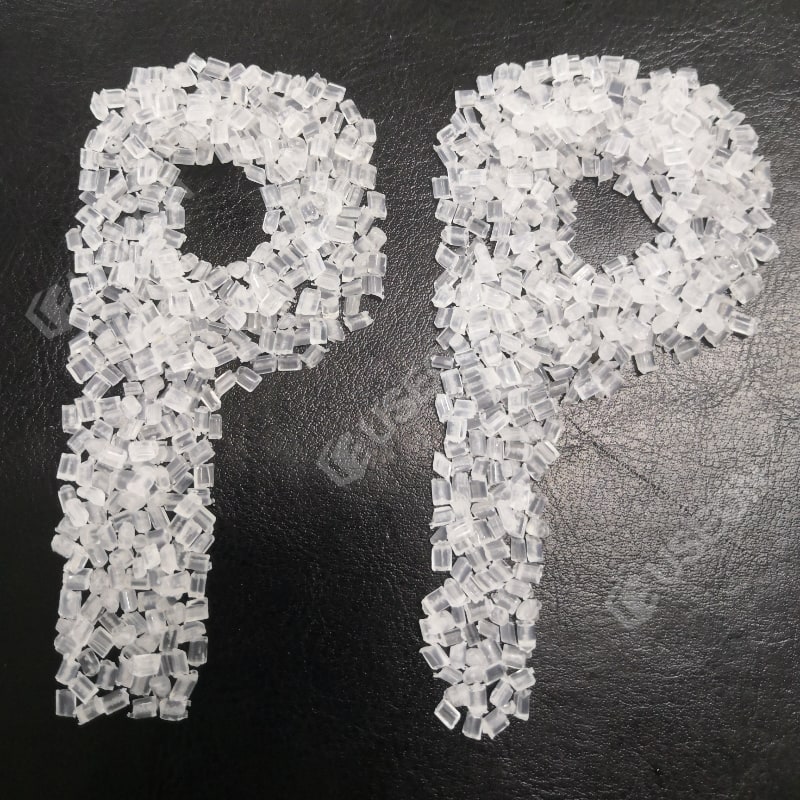 Premixing -> Loader -> Feeding -> Twin Screw Compounding -> Piston Type Melt Filter -> Die Head -> Water Bath 1 -> Water Bath 2 -> Water Wiper -> Strand Pelletizer -> Classifier -> Transfer Silo -> Drying and Homogenization
PP Reacting Compounding Line Layout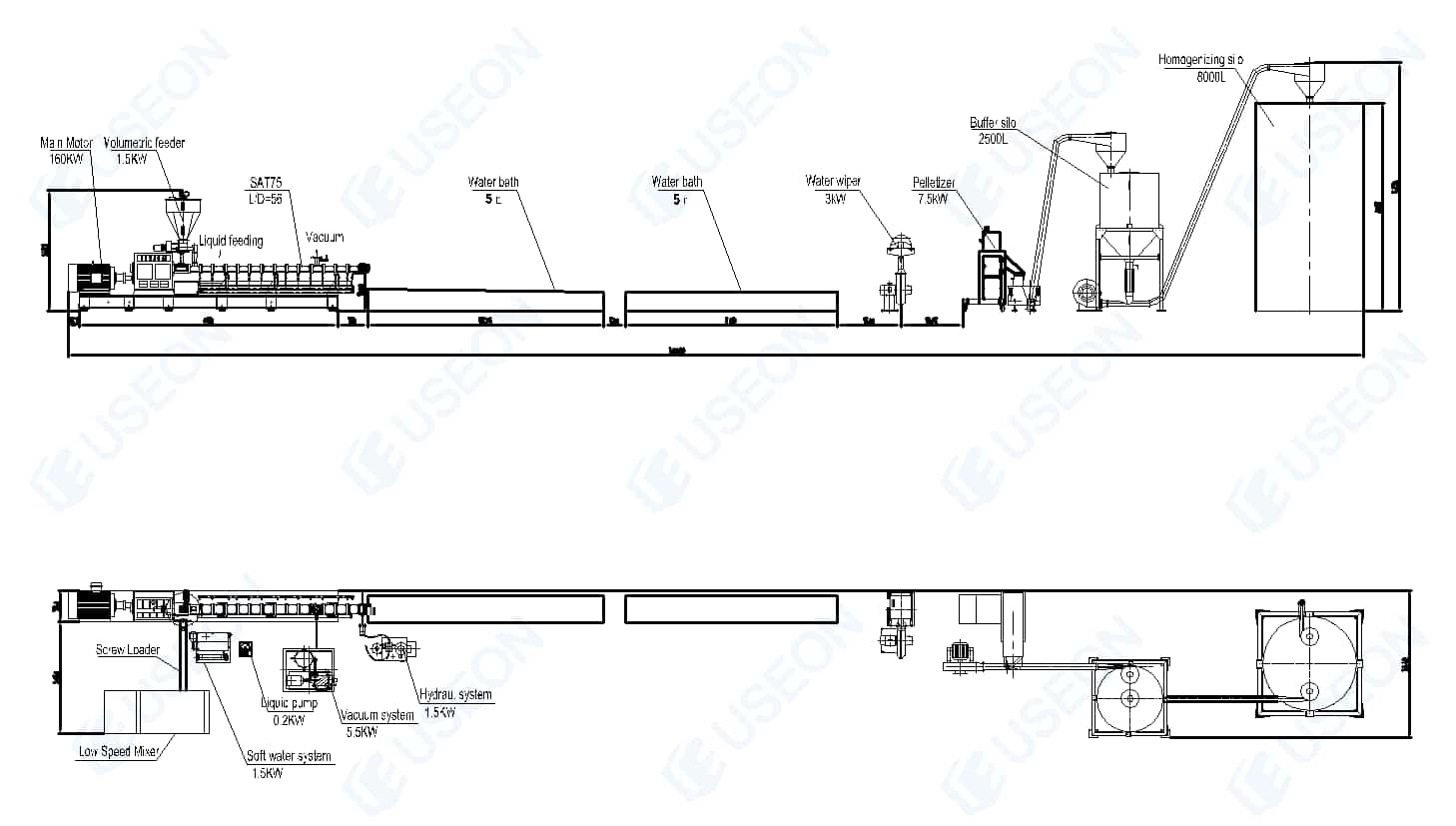 Technical Specifications of Extruder
In this meltblown PP reacting compounding line, the extruder is our SAT twin screw extruder.
Model
Diameter
(mm)
Max. Speed
(rpm)
Motor
(kW)
L/D
Output
(kg/hr)
SAT52
51.4
600
75
56
200~250
SAT65
62.4
600
110
56
400~450
SAT75
71.4
600
160
56
600~700
USEON Melt Blown PP Data Sheet
Type: PP
Grade: U-RP001
Features: Ultra-high fluidity, low volatility, narrow molecular weight distribution
Application: Melt Blown Fabric
General Index:
| Item | Property | Unit | Testing standard | Testing condition | Technical Index |
| --- | --- | --- | --- | --- | --- |
| 1 | Flow velocity | g/10min | GB/T3682 | 230℃ 2.16kg | 1500±50 |
| 2 | Melting point | ℃ | GB/T19466 | 10℃/min | 165 |
| 3 | Volatile content | % | GB/T2914 | 110℃ | ≤0.03 |
| 4 | Ash content | % | GB/T9345.1 | 850℃ | ≤0.2 |