UHMWPE Fiber Production Line
UHMWPE (Ultra High Molecular Weight Polyethylene) fibers have gained significant attention due to their impressive strength and chemical resistance. USEON offers a complete set of solutions for producing ultra-high molecular weight polyethylene fibers.
Our focus is on delivering efficient and dependable UHMWPE fiber production lines to our customers. Our solutions encompass every step, from processing raw materials to the final stages of fiber production, ensuring that customers can acquire high-quality end products.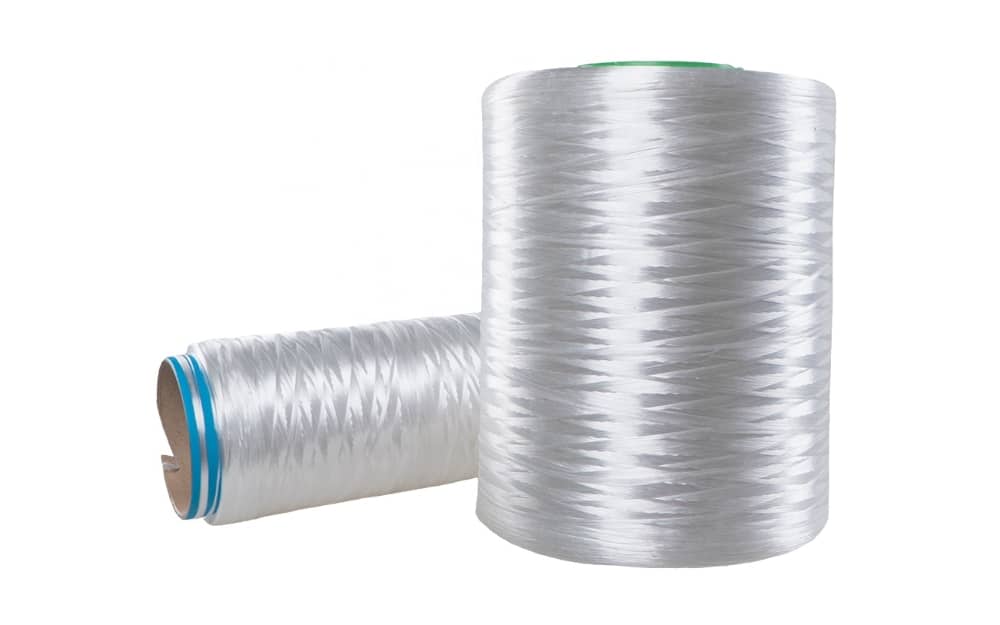 UHMWPE fiber originated from successful development by the University of Leeds in the 1970s. Subsequently, DSM in the Netherlands pioneered the gel spinning method for producing UHMWPE fibers, utilizing decahydronaphthalene as a solvent. This innovation led to a patent application in 1979.
UHMWPE fiber, along with carbon fiber and aramid fiber, constitutes the trio of high-tech fibers known for their remarkable attributes. These fibers boast impressive strength, high modulus, low density, robust light resistance, and superior wear resistance. Notably, UHMWPE fiber exhibits qualities such as resistance to water, humidity, sea water, and mildew, coupled with fatigue resistance and a prolonged flex life. Presently, it stands as the commercially leading high-performance fiber, offering the highest specific strength and imparting substantial advantages in lightweight composite materials.
Ultra-high molecular weight polyethylene, characterized by its flexible chain polymer structure, excels in both strength and modulus. Its molecular composition is represented by (—CH2—CH2—), with an extraordinarily orderly molecular microstructure. Leveraging its chemically inert nature and prominently oriented, highly crystalline structure, this fiber exhibits exceptional performance in both chemical and physical aspects.

The Main Properties Compared with Other Fibers
| Fiber type | Density g/cm³ | Strength g/d | Modulus g/d | Elongation % |
| --- | --- | --- | --- | --- |
| UHMWPE fiber | 0.97 | 35 | 1100 | 2.3 |
| Aramid fiber | 1.44 | 23 | 470 | 3.6 |
| Carbon fiber | 1.78 | 22 | 1500 | 1.4 |
| Glass fiber | 2.6 | 15 | 315 | 4.8 |
| Steel fiber | 7.86 | 2 | 225 | 1.8 |
Application of UHMWPE Fiber
Due to its excellent performance, UHMWPE fiber is widely used in energy, chemical industry, textile, construction, metallurgy, medical and other fields.
At present, it is mainly used in the manufacture of soft body armor, stab-proof clothing, lightweight bullet-proof helmets, radar shielding, missile casings, bullet-proof armor, cables for ships and ocean-going ships, lightweight high-pressure vessels, aerospace structural parts, and deep-sea protection. The structure of the wind and waves.
Additionally, it is used in fishing nets, rowing boats, sailboats, snowboards, dental tray material, medical implants, and more.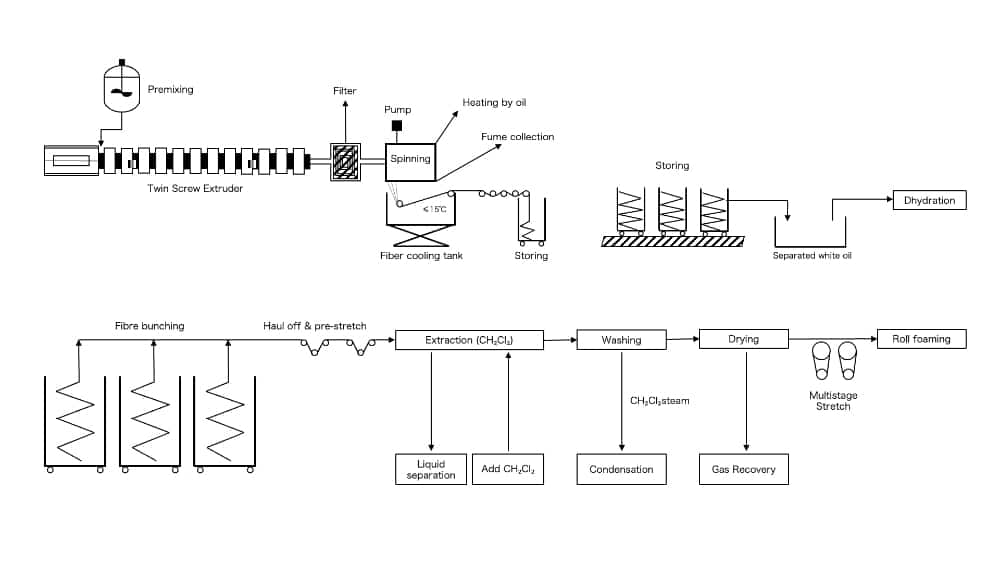 Input and Output Material