Our rubber devulcanization technology is thermo-mechanical way.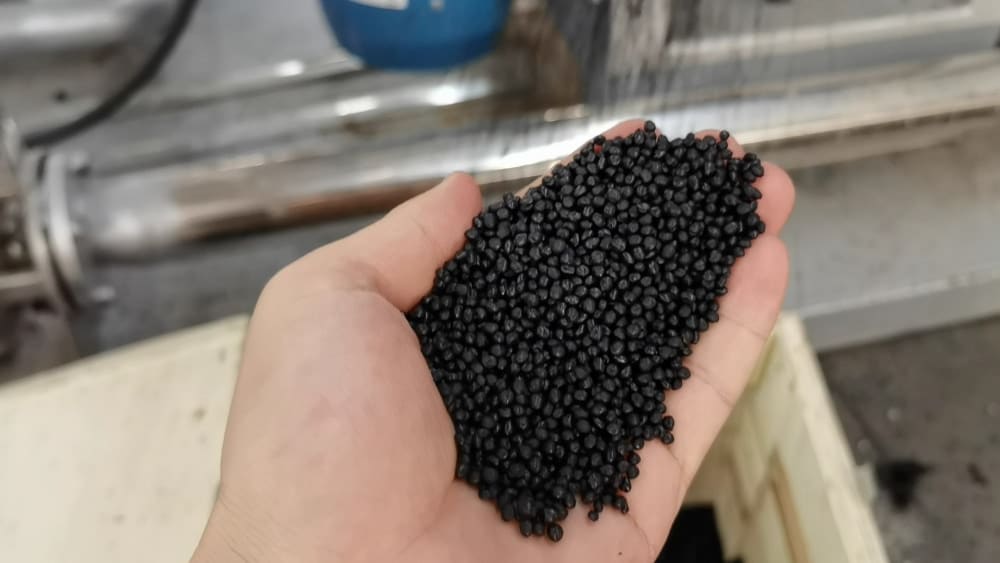 Process 1:
Just do Devulcanization process for the rubber and add 5~10% into the new rubber for new tire or sheet application, without affecting the properties of new rubber.
Process 2:
Do Devulcanization and Compounding together. Adding the Polymer at the second stage extruder and with under water pelletizing system. This is similar with TPE compounding process.
| Model | Dia. mm | rpm | L/D | Motor kW | kg/hr |
| --- | --- | --- | --- | --- | --- |
| SAT65-SAT75 | 62.4/71 | 400/400 | 52/52 | 110/200 | 300-500 |
| SAT75-SAT95 | 71/93 | 400/400 | 52/52 | 160/250 | 600-1000 |
PP/PE + Tire recycling powder (with the particle size less than 3mm and moisture less than 5%) + Paraffinic oil 
Loss in weight feeding system → SAT75 twin screw extruder → SAT95 twin screw extruder → underwater pelletizing system