Laboratory extruder is specially designed for the trial-level or entry-level user, or the small scale production of color masterbatch and some additive masterbatch. Modular design makes it very flexible against different recipes.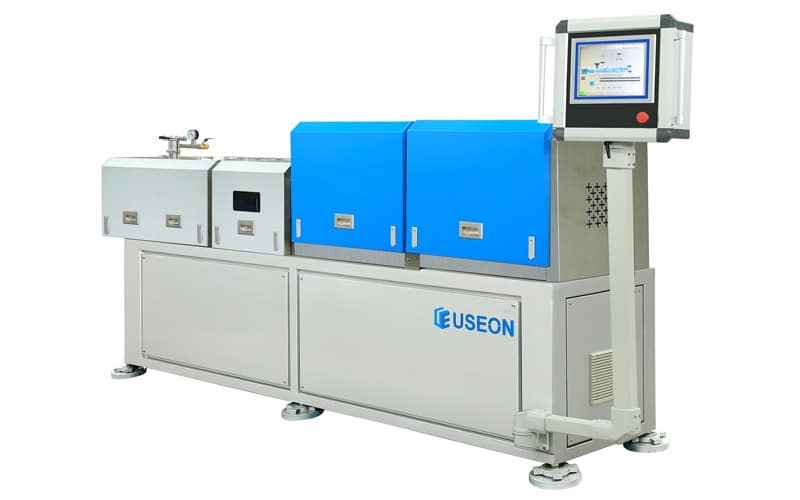 Our compacted lab twin screw extruders integrated mechanical parts and electrical parts together, which is followed plug-in concept.
To facilitate data acquisition, we employed many sensors along with machine and remained more interface and I/O design so that it can be capitalized in the future. You have a big range in screw geometry and screw speed.
Control system can be both on-site and off-site. Our experts can diagnose your machines via the internet module. From button panels to industry computers, we can customize a control system according to your specific requirements and budget.
Applications of our lab twin screw extruder include compounding, direct extrusion, degassing (devolatilization) and reaction extrusion.
They can be used to stimulate the continuous extrusion process for batch samples, new material research, new process development and small quantity production.
Lab Series Specifications
Model
Diameter
(mm)
Max. Speed
(rpm)
L/D
Motor
(kW)
Output
(kg/hr)
Lab-20
22
720
32-64
7.5
5-20
Lab-30
30
600
32-64
18.5
15-40
Lab-35
35.6
600
32-64
18.5
25-60