USEON can provide extruder for grafting compounding.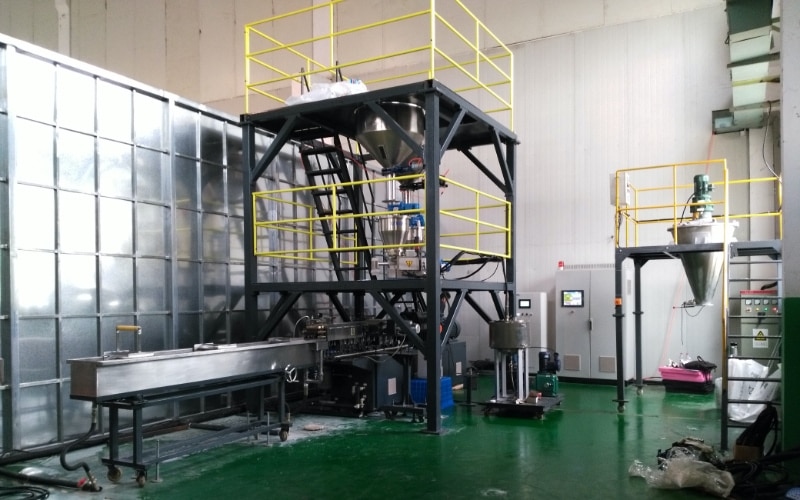 PP/PE, maleic anhydride (MAH), DCP, Acetone and other additives.
Coupling agent for PP compounding with Glass/carbon/wood fiber and mineral powder etc.
Compatibilizer for alloy compounding, such as PP/PA6, ABS/PA6, PA/EDPM
One loss -in-weight feeder for polymer.
Add MAH and DCP into solvent acetone and mixing by agitator. One loss in weight feeder for mixed liquid.
Need good vacuum system for degassing.
Water cooling strand pelletizing.