We understand the potential challenges regarding foam extrusion that you may face. The degree of precision and accuracy required to successfully operate technologies can be intimidating, but our expert team with affluent experience in extrusion systems will help you find and cultivate the optimal solution.
Our comprehensive understanding of extruders enables us to offer single-stage and two-stage foam extrusion systems. USEON extrusion systems can operate a variety of processing tasks, and it can accurately control production needs.
USEON is committed to providing innovative solutions for polymer foam extrusion.
Optimization of screw profile
Highly efficient cooling barrel structure
Steam density reduction
Intelligent control system
We believe that our innovation offers cutting-edge solutions. We do not only supply quality machines, but we aim to become your reliable and strategic partner.
Huge capacity, up to 2,000 kg/hr.
High compressive strength, up to 1,500 kpa.
Eco-friendly blowing agent
Wealth of experience from numerous successful cases
Intelligent control system with big data access
Professional service and international talent pool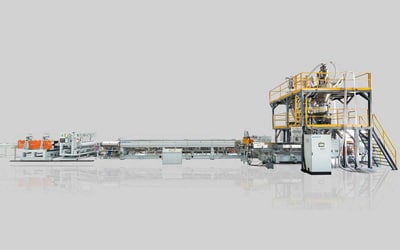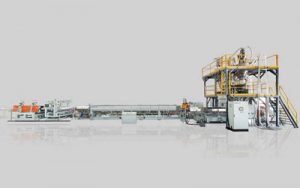 ECOFEL series XPS line represents the most advanced Chinese made XPS production line. Our vast experience and cooperation with international groups, ensures you will launch a world-class XPS factory. Contact us today and consult with one of our experts.