Spunbond Fabric (S/SS/SSS)
USEON provides high quality spunbond fabric, such S, SS, SSS. It can be widely used in the following applications.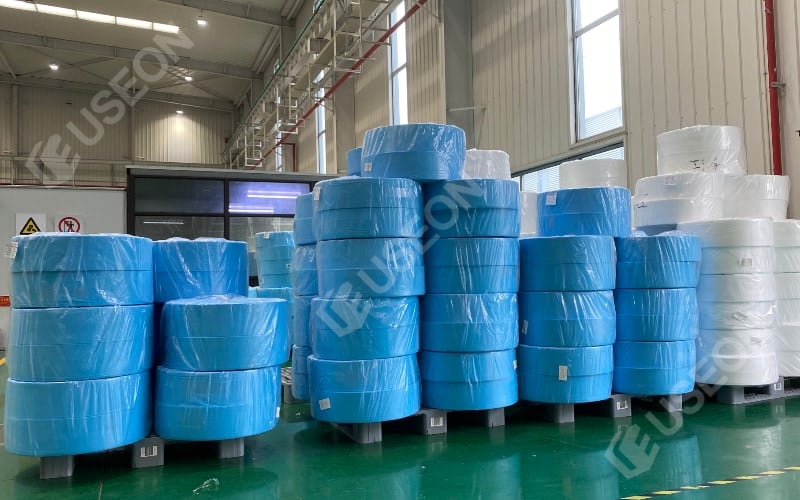 Photos of Spunbond Fabric Machine
What's Spunbond Nonwoven Fabric
Spunbond non-woven fabric: After the polymer is extruded and stretched to form continuous filaments, the filaments are laid into a web. The web is bonded independently via thermally bonds, chemically bonds, or it is mechanically reinforced to make the web. Eventually, it becomes a non-woven fabric.
Usually, it has three types: Single Beam (S), Double Beam (SS) and Three-Beam (SSS).
Good high temperature resistance
Good low temperature resistance
Anti-aging
Anti-UV
High elongation
Good stability and breathability
Preservative
Soundproof
Mothproof
Non-toxic
Spunbond Fabric Specifications