Extruded EPS Beads Production Line

Significant rises in international energy-saving standards are driving the development of new innovative solutions, replacing traditional white EPS insulation that is no longer fulfilling the tougher requirements. Extruded EPS provides a perfect solution and is gaining significant market share in the global thermal insulation industry as it reduces the thermal conductivity to less than 0.030W/(m·K). Extruded enriched EPS reduces the thermal conductivity by 20% which brings exceptional cost and environmental benefits.
Here at USEON, we are the forefront of such developments, and we are leading the way by providing turn-key projects for extruded EPS bead manufacturing. We also welcome further discussion about other cooperation possibilities.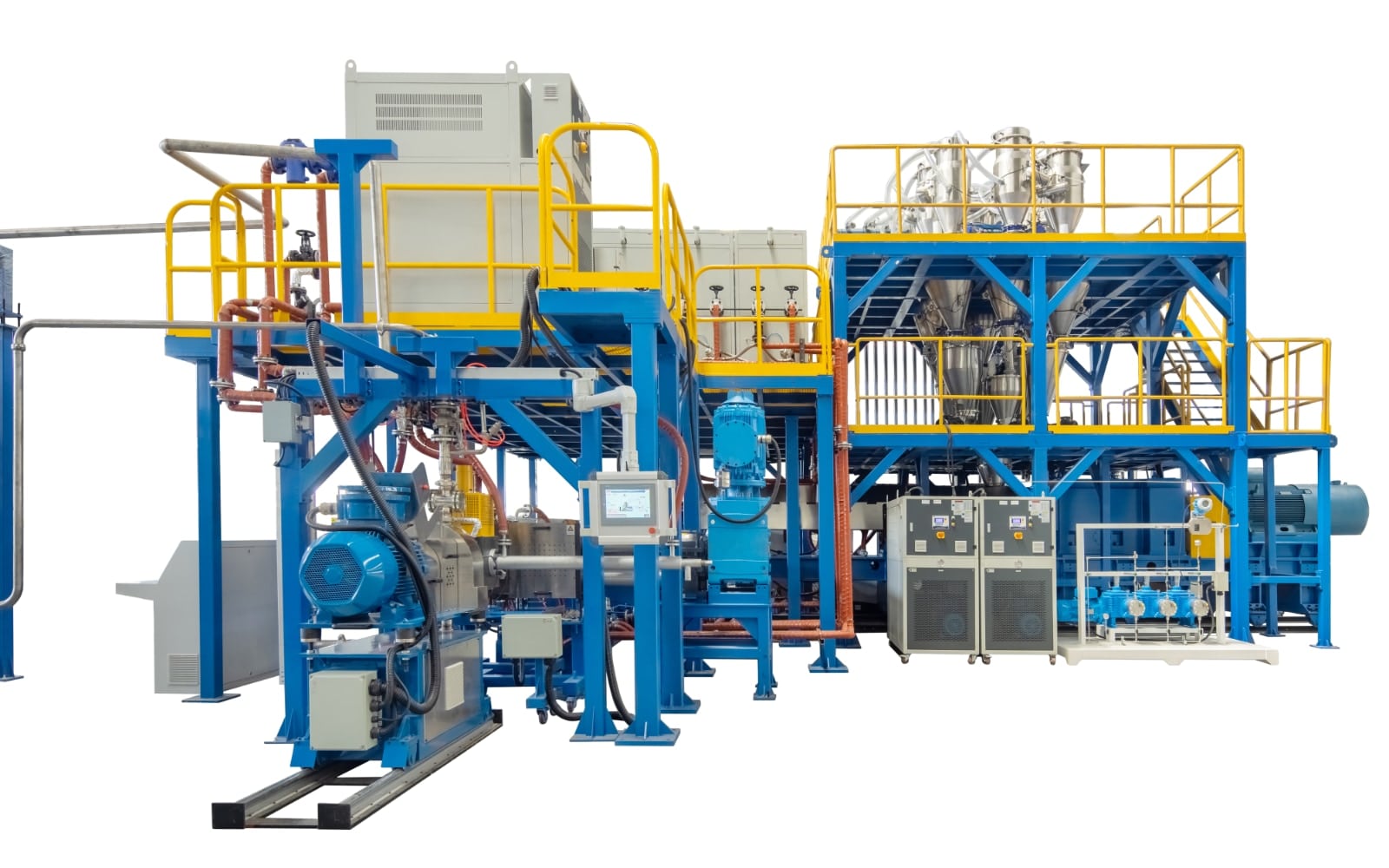 When it comes to PS physical foam extrusion, USEON is the leader in the domestic market, and the first company to develop ECOFELTM series and extruded EPS bead extrusion lines, which can help you to seize this exciting opportunity. We have already developed our second-generation series and are constantly working on innovative technology upgrades, awarding more benefits to our clients.
Good quality machines are just one part of the solution, as this type of project requires extensive experience in production. USEON have a globalized team with great talent to support your start-up and production. From lab scale foam extrusion line to 7,500 kg/hr line, we provide the service to support our fine-tuned turn-key projects. The first three lines we delivered in 2015 have produced thousands of tons, with continuous trouble-free manufacturing.
The whole process is fully automatic, and the complete line includes vacuum loading, loss-in-weight feeding system, twin screw primary extruder, single screw cooling extruder, and pelletizing and packing system.
This line can also produce color EPS beads.
We also provide EPS to EPS circular system.
Our ECOFEL EPS beads line can convert EPS waste into EPS beads (blowing agent encapsulated) again. Thus, you can make the EPS circular.
Firstly, the EPS waste will be compacted into blocks, then grind it into small crumbs. The force feeder will be pressed the crumbs into primary extruder, the additives will be added through side feeders, then the blowing agent will be injected into extruder, the mixed molten material will finally go to underwater pelletizer to be cut in small beads encapsulating blowing agent, then it becomes expandable PS beads again.
The key advantages of the USEON solution
Systems From 200 kg/hr up to 7,500 kg/hr
Complete Automatic Line
Turnkey Project Service (From Consulting to Operation)
Online Remote Analysis, Diagnostic and Technical Support
Dual-drive Melt Pump and Screen Changer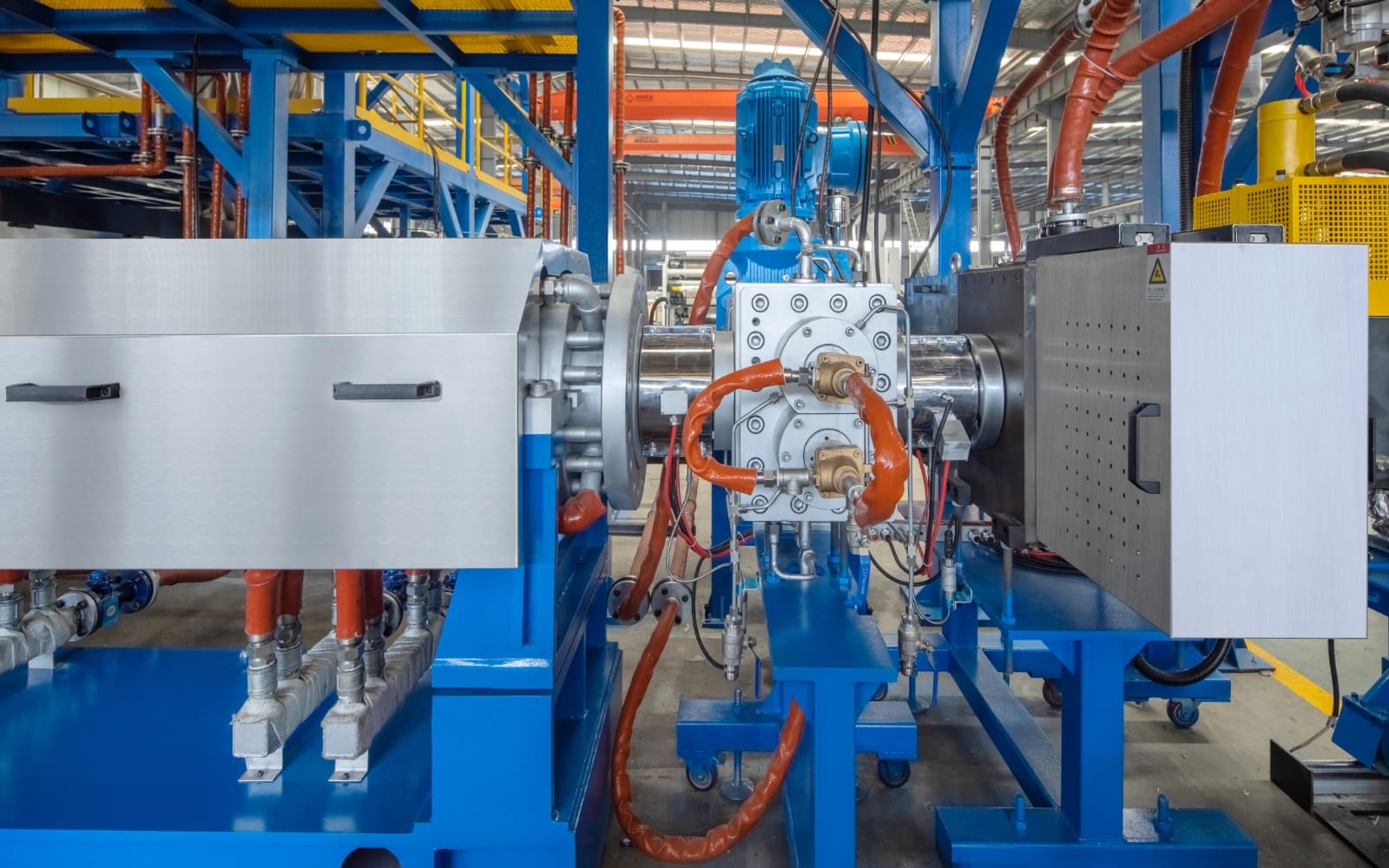 Tired of white EPS packaging materials? ECOFELTM EPS production line can produce EPS beads in any color.