USEON has delivered more than 107 sets of extruder machines for PVC Compounding.
PVC is durable, cheap, and easily worked. Before PVC can be made into finished products, it always requires conversion into a compound by the incorporation of additives (but not necessarily all of the following) such as heat stabilizers, UV stabilizers, plasticizers, processing aids, impact modifiers, thermal modifiers, fillers, flame retardants, biocides, blowing agents and smoke suppressors, and, optionally, pigments.
A variety of processes are used to form PVC Compounds: extrusion, injection molding, blow molding, calendaring, spreading, and coating.
Specially Extruder for PVC Compounding
PVC very easily degrades at high temperatures (more than 170℃). Our Tandem Compounder is specially designed for PVC compounding.
The first stage involves using co-rotating parallel twin screw extruder with modular structure for screw and barrels. You can change the screw sequence easily for different formulae. Due to high screw speed (about 300-500rpm), dispersion will become greater, and more output is generated, but it holds a high melting temperature.
The second stage involves using the single screw extruder. It is used to cool down the melted material from twin screw extruder and extrude it for pelletizing.
Technical Specifications of Extruder:
Model
Diameter
(mm)
Max. Speed
(rpm)
L/D
Motor
(kW)
Output
(kg/hr)
SAT52-TDD150R
51.4/150
500/93
40/8
90/55
250-350
SAT65-TDD180R
62.4/180
500/93
40/8
132/75
500-600
SAT75-TDD200R
71/200
500/93
40/8
220/90
800-1200
SAT95-TDD240R
93/240
500/93
40/8
355/110
1700-2500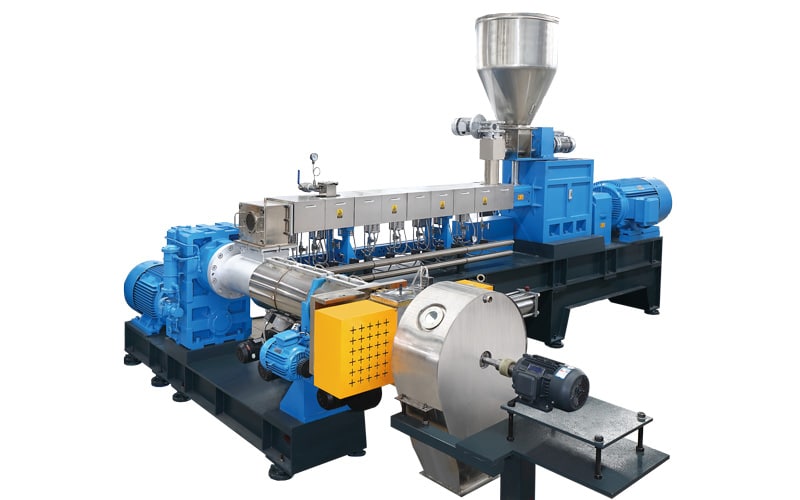 Experience for Special Applications
USEON has delivered more than 105 sets of high performance machines for PVC Compounding. We would like to share the experience for the following special application:
a) Rigid PVC for Pipe Fitting/Connections

For pipe fitting injection process, it is always better to use the PVC compounding pellets. You can add more percentage of CaCO3. Some customer only use premix powder for injection machine, the dispersion and shape quality is less
No filter, need eccentric pelletizer
Need strong cooling on single screw extruder
Basic formula:
PVC + 5-15% CaCO3 + Heat Stabilizer + Impact Modifier + Lubricant Wax + Color Pigment
b) PVC Compounding for Cable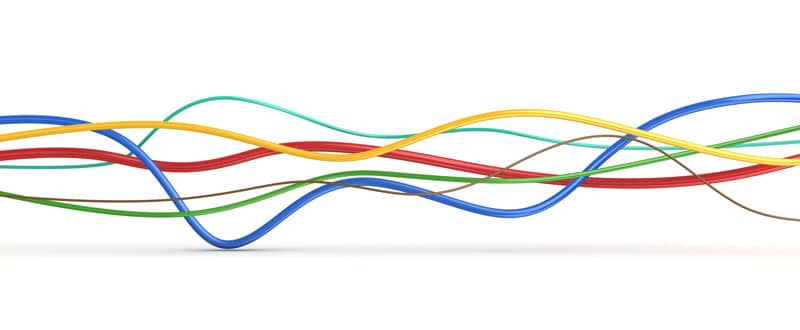 Polyvinyl chloride is the third-most widely produced synthetic plastic polymer, after polyethylene and polypropylene. It is produced by polymerization of the vinyl chloride monomer (VCM) .
PVC's relatively low cost, biological and chemical resistance and workability have resulted in it being used for a wide variety of applications. Plasticized PVC is commonly used as insulation & sheathing on electrical cables.
Basic formula:
PVC 60% + DOP 20% + Calcined Clay 10-20% + CaCO3 0-10% + Heating Stabilizer + Additives
c) Medical Grade Transparent PVC Compound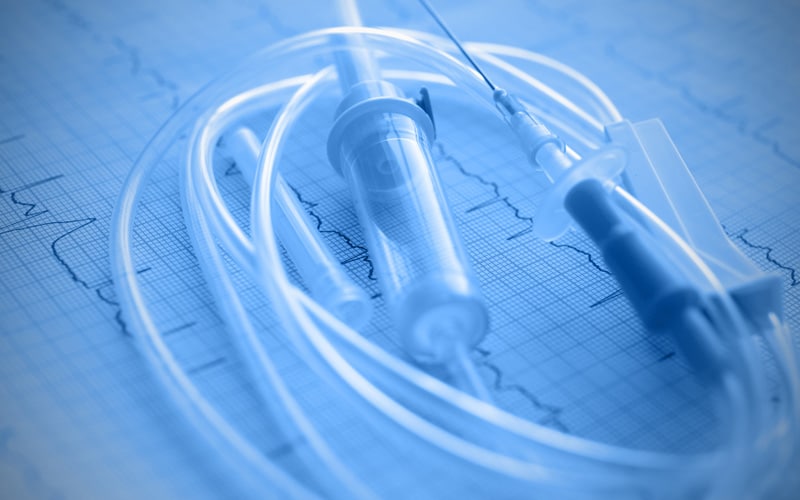 Medical Grade PVC Compound is highly preferred in medical industry. There are lots of PVC compound suppliers and importers but medical industry only demands the best quality PVC. Medical Grade PVC is preferred for the purpose of manufacturing flanges for Copper-T, Disposable tubes, IV- Tubes, oxygen mask, regulators, urine bags, blood bags, glucose bags etc.
d) PVC Recycle for Window Profile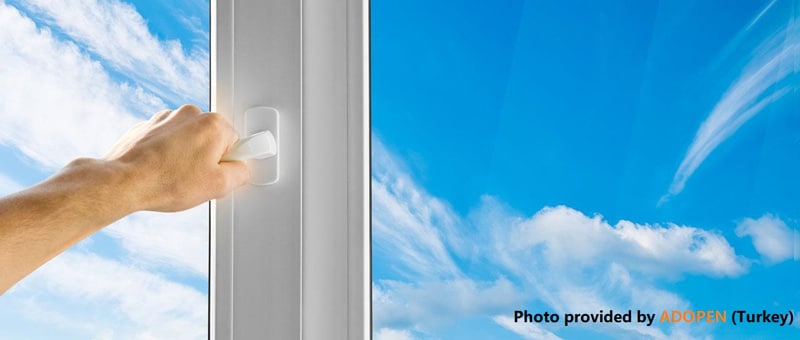 The waste from window profiles can be recycled. Premix all kind of profile scrap with few percentages of virgin PVC powder, components providing impact resistance, color pigments, stabilizer, then feed it into the first barrel. Subsequently, feed other filling materials (wood fiber or CaCO3) into the barrel by the side feeder.
Pellets do not have to be made, cool it down on the conveyor, then crush it into powder is enough.
Basic formula:
PVC Scrap 40% + Virgin PVC Powder 10% + Wood Fiber 20% + CaCO3 20% + Additives