Here at Useon, we're passionate about contributing to a
Greener Planet.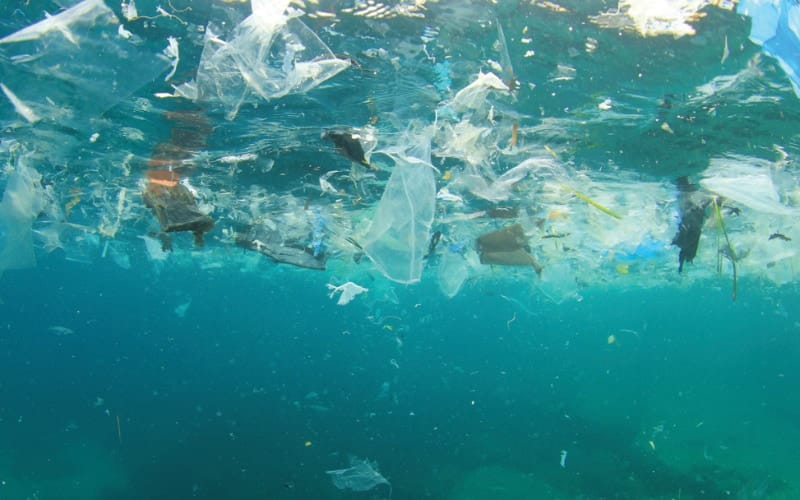 There is more micro plastic in our oceans, than there are stars in the universe!
These days debate around sustainability, environmental protection, circular economy, energy conservation, and all aspects of how we can protect our planet, is intense, and features in media everywhere. This increasing awareness is a positive trend and is leading to many innovative "green" solutions. Here at USEON we're playing our part in this important trend.
Throughout the international community, there are conflicting views about how we manage the massive pollution caused by plastic products. When we throw something "away", there is no "away", it must go somewhere, and for almost a century, that somewhere has been a landfill, or a waste stream that ultimately ends up polluting our lakes, rivers, and oceans.
At USEON we believe the view, that if it can't be reduced, repaired, rebuilt, refurbished, recycled, or composted, then it should be restricted, redesigned, or removed from production. Of course, not everyone agrees on which one is the best solution, and maybe it's a combination of them all. Should we recycle more or produce the products using a Biodegradable plastic that can be composted is an ongoing argument, at government, academic, and industry level. The current result of this debate is that the demand for all the various solutions is growing very fast.
Here at USEON, we're passionate about contributing to a greener planet, and we're are not just following the trend because we are trendsetters in many areas related to this important subject.
This includes our PET Recycling and Extrusion, able to recycle bottle flakes, BOPET film, PET fibre, sheet, straps, and PSF/POY direct extrusion. We are especially proud of our developments in Polymer foam extrusion, helping our customers to produce foam XPS board, PET foam sheet, and Biodegradable foam products. The foamed sheet produced by many of our clients is used for insultation in civil engineering construction and is contributing to global energy conservation.
For several years now, in line with the sustainability trend, the use of PLA has grown globally, as the demand for hight quality but biodegradable products increase.
Polylactic Acid (PLA) is different than most thermoplastic polymers because it is derived from renewable sources, such as corn starch or sugar cane. Most plastics by contrast, are derived from the distillation and polymerisation of non-renewable petroleum. Plastics that are produced from biomass (e.g., PLA) are commonly called "Bioplastics."
Polylactic Acid is biodegradable and has characteristics like polypropylene, Polyethylene, or polystyrene. It can be produced on existing manufacturing equipment originally designed for production of petrochemical based polymers. This makes it extremely cost efficient to produce without the need for new capital investment projects. Because of this PLA has the second largest production volume of any Bioplastic.
Using PLA to produce products is a very popular idea because it represents the fulfillment of the dream of cost-efficient, non-petroleum plastic production. The huge benefit of PLA as a bioplastic is its versatility and the fact that it naturally degrades when exposed to the environment. For example, a PLA bottle left in the ocean would typically degrade in six to 24 months. Compared to conventional plastics (which in the same environment can take several hundred to a thousand years to degrade) this is truly phenomenal. Accordingly, there is a high potential for PLA to be very useful in short lifespan applications where biodegradability is highly beneficial (e.g. as a plastic water bottle or as a container for fruit and vegetables). However, despite its ability to degrade when exposed to the elements over a long time, PLA is extremely robust in any normal application.
Introducing USEON's Biodegradable X-PLA extrusion solution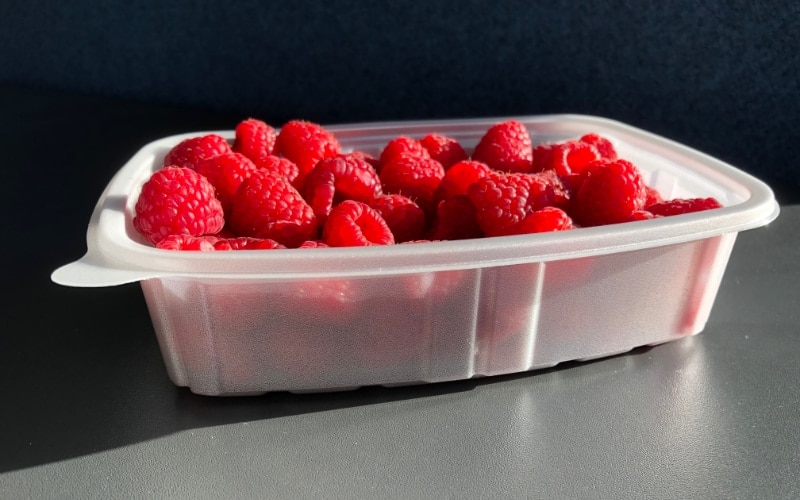 In line with our mission, we have recently introduced our latest foam extrusion technology, that is able to produce X-PLA foam sheet, reducing weight by 40%, yet able to make excellent products, such as vacuum formed, rigid food trays. We anticipate our solution will be extremely popular is it not only gives the end user a cost-effective product, but also an environmentally friendly solution, as the product is compostable, and finally breaks down to water and CO2.
We are proud of our team, but we are not resting, and we continually strive to be on top of our game, and to be amongst the leaders providing green solutions in the global extrusion technology sector.
After all – "we don't inherit the earth from our ancestors, we borrow it from our children. It's all our responsibility to secure a sustainable future for them."