March 2021, we are shipping a
2000kg/h XPS production line
to Europe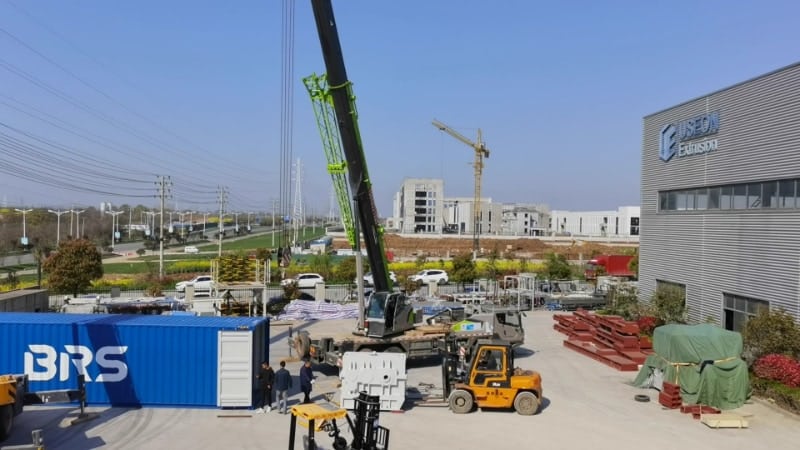 There are no limits to what we can achieve, except the limits that we place in our own minds!
Today, in every business sector fierce competition is a reality. Here at Nanjing USEON, we respect the capabilities of our competitors, and we use that respect to drive the improvement of our "competitive advantage".
The famous quote of Peter Drucker that "culture eats strategy for breakfast", suggests that you can have operational excellence and even the best strategy in the world, but without the right culture, a company will not achieve success.
Because of our faith in the power of culture, we also strive to cultivate passionate, energised employees, who believe deeply in our enterprise mission and work hard to achieve it. Our team are the key to USEON's success, and together we are relentless in pursuit of constant improvement, always pushing our capabilities to new levels, and united in our desire to break our own records.
Having this open, empowered working environment, means we are able to drive forward with our ambitious plans, unrestrained by limited thinking, supporting our strategy with heavy investment in people training, research and development, the right systems and infrastructure, and a reward system that recognises individual, and team achievements.
Finally, we can only be judged by the results and the satisfaction of our valued customers, and it takes massive, coordinated effort to consistently exceed these expectations. The good news is that we're doing exactly that, and we're delighted to report that our team's amazing efforts, in 2021 alone have smashed several new records.
In March 2021, we are shipping an XPS production line to Europe with a production capacity of 2000 kg/ hr. Our TDS 135 – TDD400 model is the largest of its type manufactured by a Chinese company, but we're not stopping there, and in July 2021 we will achieve another record for USEON with a 3000 Kg/ hr XPS line.
To add further excitement in April, and smash yet another USEON record, we will start to assemble our Jumbo SAT 250 Extruder, which has a capacity of 15,000 ton/hr, equipped with a 3200 kw motor. The world has only a few companies that produce such large extrusion machines, and we are proud to join this elite group of Global extrusion technology leaders. Our first SAT 250 will produce polypropylene compound at one of our local Chinese customers, but we are also expecting orders from overseas clients within the year.
These new developments are just a few of the many exciting and new innovative products USEON are planning in 2021. We are proud of our achievements and appreciate the support of our customers, who constantly challenge us to improve our competitive advantage.