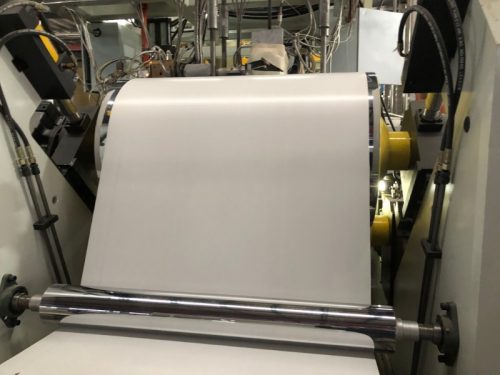 Recently the demands for PLA-based biodegradable composites are growing dramatically and therefore the price of raw materials inflates obviously in the market.
USEON extrusion successfully developed the technology to reduce the consumption of the raw materials for thermoforming sheet production, with the multi-layer structure solution.
The PLA foam sheets are characterized by the physically foamed central layer and solid both side skin layers. The sheets can be adaptable for thermoforming process, with a density of 0.8-1.1g/cm3.
The PLA foam sheet thickness could be ranged 0.5-1.5mm. Consequently, the production cost could be 5-30% lower compared to the whole solid sheet. With the foamed central layer, the sheets have better heat insulation performance, perfectly for the hot containers.