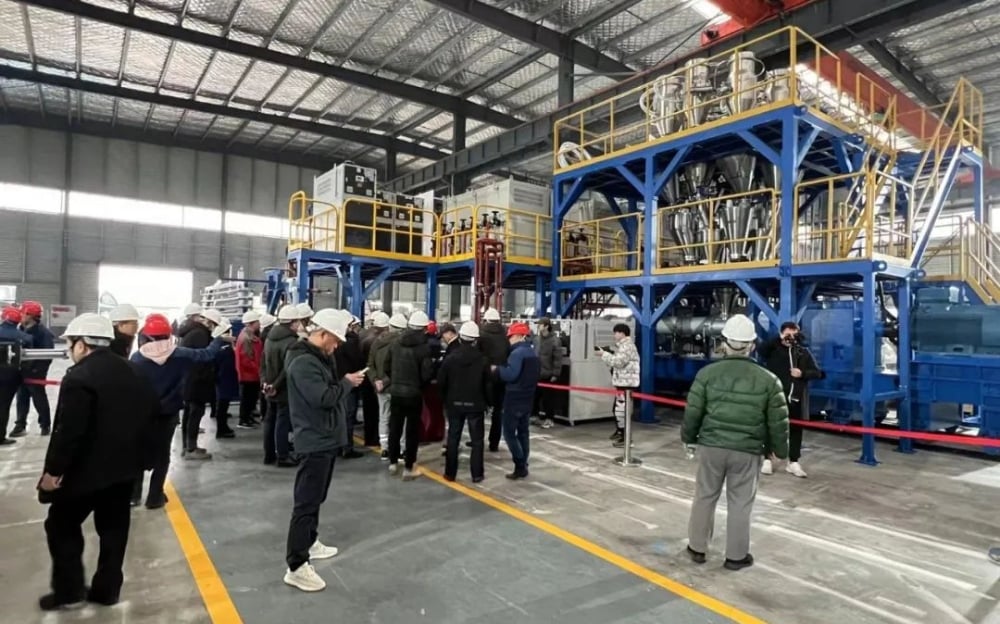 On Feb. 23, the delegation with 90+ members led by Guijing Qian, the former VP of China National Light Industry Council (CNLIC) and the 6th chairman of China Plastic Processing Industry Association (CPPIA) paid a visit to Useon Technology Limited. Mr. Chen Zhiqiang, President of Useon, gave a detailed introduction of the enterprise's R&D innovation, operation management, graphite EPS bead production line, SAT compounding & granulating production line, etc.
Useon has been committed to the R&D and manufacturing for lightweight oriented products in recent years. On the basis of the mature foaming technology, Useon has achieved fruitful research results in the continuous extrusion process for thermoforming sheet and molded foaming, etc, forming a unique technical advantage with many successful cooperation cases so far.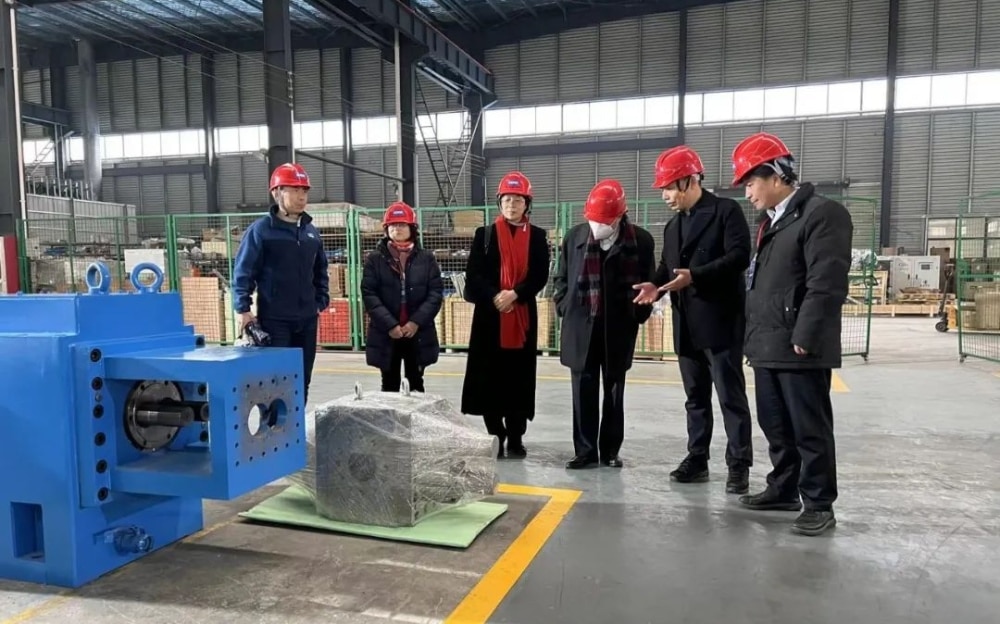 Based on the concept of cost reduction and efficiency improvement, Useon focuses on the trend of industry development and providing comprehensive and customized solutions to meet customers' needs by means of foaming technology. USEON aims to become an innovative equipment manufacturing enterprise and a driving force for the entire industry by constantly upgrading its products and encouraging innovations to improve the standardization and scientific management in the manufacturing process and manufacturing management of the enterprise.
After the meeting, the delegates speak highly of Useon for its remarkable achievements made in the fields of compounding, foam extrusion, and sheet extrusion of special films. They are full of confidence in the Useon's strong innovation capabilities and the enterprise's future development prospects through this visit. They hope that Useon can make greater contributions to the industry by promoting the industrialization of new products and technologies.