BOPET is one of many types of thin films used primarily in packaging and industrial fields. It is a new material industry with excellent green, environmentally friendly, and comprehensive performance. Because of its excellent physical and chemical properties and environmental performance, it is regarded as one of the "most promising new materials of the 21st century."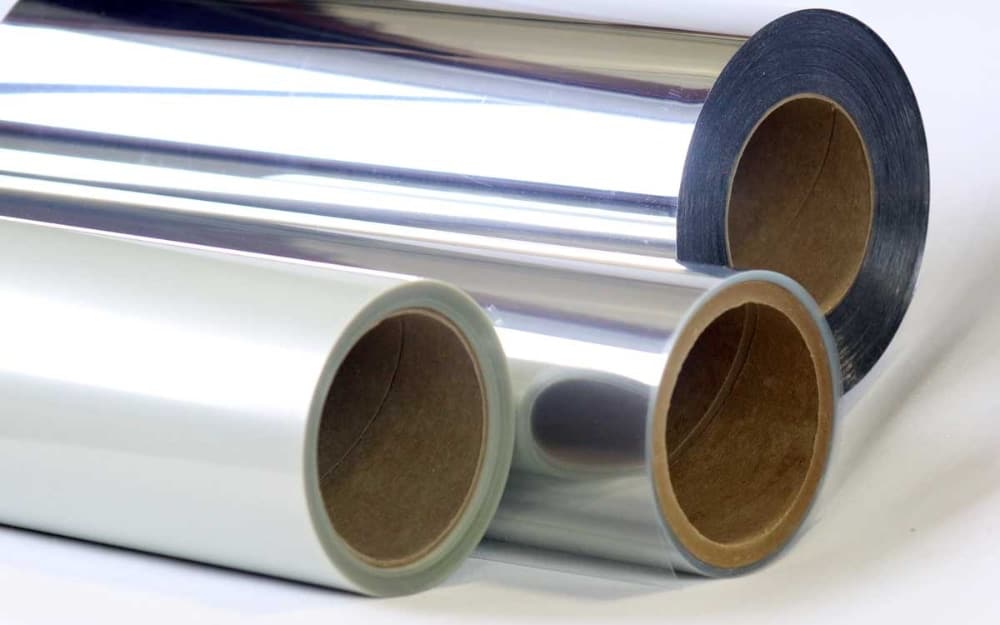 The BOPET industry in China started relatively late. In the 1980s, most production lines were imported from abroad. It was not until the mid-1990s that the industry gradually entered a rapid development stage. With the continuous upgrading of market demand, enterprises have continued to increase investment in technological innovation, and their independent innovation capabilities have continuously improved. Products have developed from mainly ordinary packaging films to multiple functional films in fields such as electronics, electrical engineering, optoelectronics, photovoltaics, and construction. The application areas are becoming more and more extensive, and the degree of specialization is also increasing.
Recently, USEON has successfully delivered another BOPET production line. The production line has been running steadily for 6 months and has successfully passed various strict acceptance procedures. This is the second BOPET production line purchased from USEON by a well-known thin film new material company in Shandong, with a maximum output of 6,000 kg/hr, making it one of the largest BOPET production lines in China.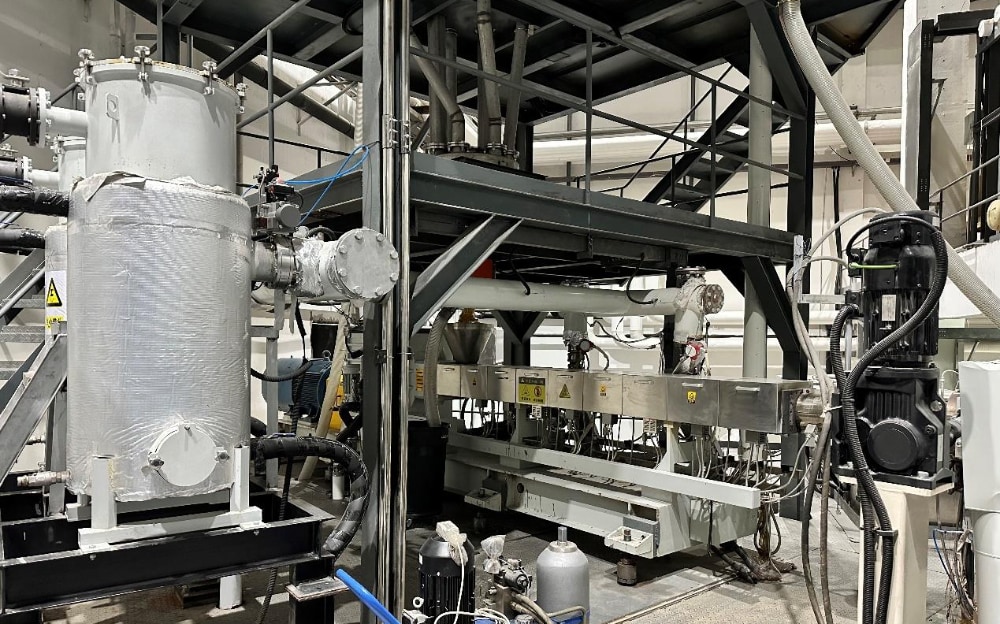 The main equipment of this production line uses one SAT175 and two SAT95 twin-screw extruders. The production line has a width of 8 meters, a thickness range of 12um-75um, and a line speed of up to 350m/min. Compared with a single-screw extruder, the twin-screw extruder uses no drying technology, which can save electricity and reduce production costs when producing large quantities. The production line adopts an A/B/C film structure, which can adjust the formula more flexibly and produce more diversified products online to meet the needs of different markets. The A/B/C film structure has a high line speed, which can effectively improve production efficiency and complete a large number of orders in a short period of time, thereby increasing output.
This BOPET production line not only meets the customer's production needs and improves product quality but also contributes to China's plastic film industry. USEON will continue to devote itself to technological innovation and customer satisfaction and make more contributions to promoting the sustainable development of China's plastic film industry.
Since its establishment in 2006, USEON team has been committed to innovation in domestic extruders and polymer material extrusion solutions, dedicated to creating value with green technology. Every innovation milestone of USEON has made contributions to "Made in China" and the global plastic processing industry. In the future, USEON will continue to make efforts in plastic blending, foaming extrusion, and direct extrusion of special thin films in a wide range of polymer material extrusion equipment and become a leader in new industrial technology.