The "Ringier Technology Innovation Awards 2023 for Plastics industry" ceremony was successfully held in Shanghai in June. This has attracted much attention from the industry and nearly a hundred industry insiders, representatives of award-winning enterprises and media, were invited to attend this industry ceremony.
By virtue of the excellent performance and continuous innovation in the field of foam extrusion, Useon's EPS to EPS recycling technology is acknowledged by the public and wins this innovation award.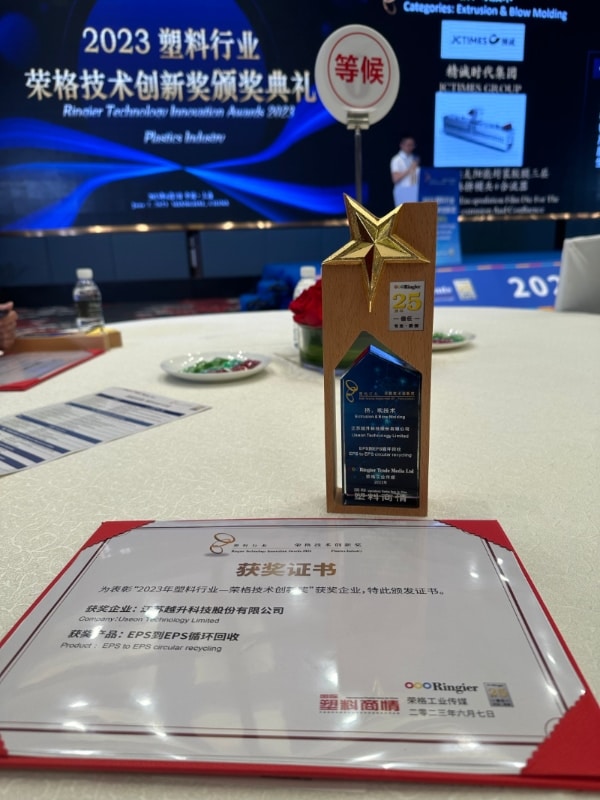 This is not the first time for Useon to win this significant award in the plastic industry. The transformation of the plastics industry to a circular economy is fundamentally to innovate and change the concept of plastic manufacturing, as well as to solve the plastic pollution from the source. There is a saying in the collection industry, "One man's trash is another man's treasure". This can also be used as a sustainable method for EPS in the plastic industry. Under the Carbon Neutrality Target, recycle and reuse will become an important way for the regeneration of EPS.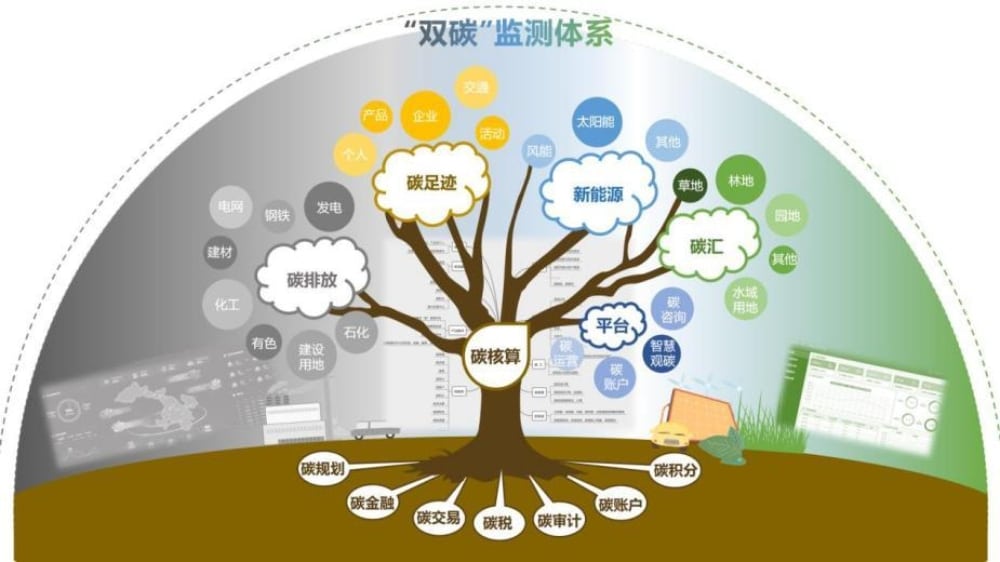 In traditional EPS recycling, EPS was recycled and granulated for other purposes and cannot be used for EPS foamed products. Useon's innovation lies in recycling EPS waste for EPS expandable beads, the same usage as the original EPS beads. The extruder is injected with blowing agent and the final bead product becomes expandable beads containing blowing agent. Such recyclable EPS cost less with high-quality raw materials and good physical properties, which achieves the essence of the circular economy.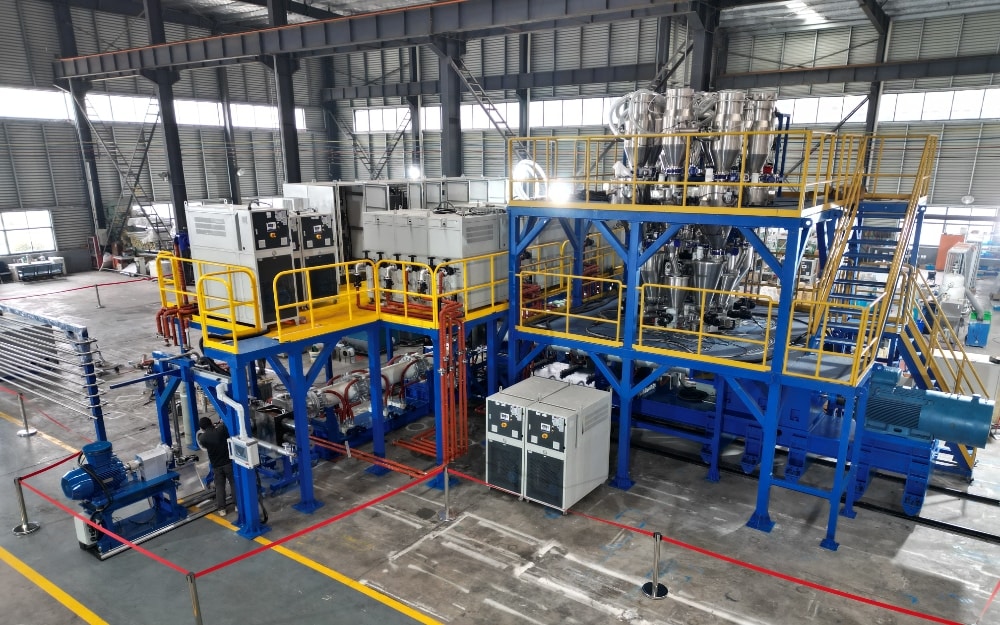 Circular economy is in essence a green, low-carbon and sustainable economic development model. Many countries take it as an important approach to break the constraints of resources and environment, cope with climate change, and cultivate new economic growth points. As an innovative enterprise dedicated to contributing green solutions to the industry, Useon takes ride in this trend. Every enterprise that take the shoot will become a new fashion. Practicing the innovative plastic circular economy model, Useon is on his way.