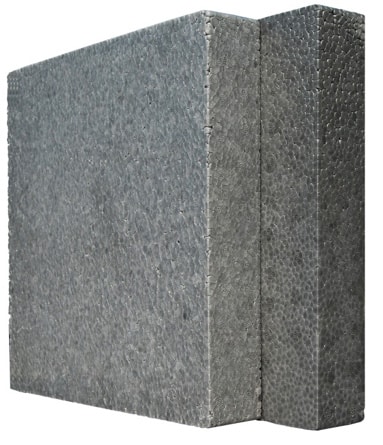 There is a minimum investment threshold of 100 million USD to build up an EPS beads manufacturing plant. This has become history with the emergence of extruded EPS process. USEON has helped Stanley (Tianjin) to launch the first Chinese Graphite EPS production line with 3 million USD in December 2014. Then, another two lines have been up and running in May 2015. This groundbreaking achievement lowered down the bar to enter into EPS beads business.
With the recognition and development of Passive House globally, the building insulation will require more efficient thermal insulation materials. This is a big challenge for traditional EPS which approximately accounts for more than 30% of construction insulation materials all over the world. Graphite enriched EPS can help improve thermal conductivity by 20%. The emergence of this technology fills the gap, in term of thermal conductivity, between EPS and XPS (extruded polystyrene). Especially when CO2 foam XPS technology has been democratizing worldwide, graphite EPS even can get better thermal insulating performance than XPS board does. Surely, each of graphite EPS and XPS has its own merits in different applications. In fact, these two become a very good supplement in thermal insulation materials.
Boring of white EPS packaging material, new color EPS will make the package colorful. The extruded EPS can compound with any color which can last very long time without losing color or fading. More importantly, this color of extruded EPS will not contaminate the packaged goods. To learn more about foam extrusion, welcome to contact us.