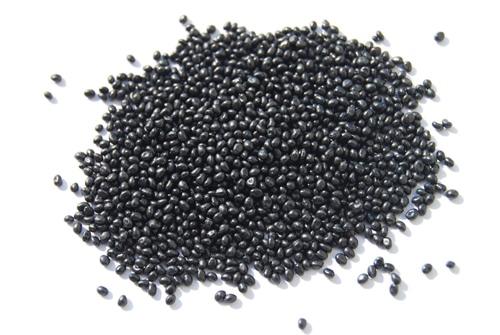 One week before Chinese New Year of Goat, we successfully launched our fist-sold graphite EPS beads pelleting line in Tianjin.
This line was purchased by Stanley (Tianjin) New Material Co.,Ltd. in August 2014. After the successful test run at our factory in December 2014, they placed another two orders which can both yield 2000kg/hr. Stanley has very strong confidence in graphite EPS market of North China. One of the positive factors is that Beijing will take the lead in implementing 75% energy saving standard on residential buildings.
The graphite EPS insulating material will be a good complementary material to XPS boards. Actually, the fundamental of the graphite EPS beads pelleting line is kind of similar to XPS extrusion process in part. Comparing with traditional white EPS blocks, graphite enriched EPS blocks can increase the R-value more than 20%. At the same R-value level, it can save material up to 50%. This is conducive to the material storage, logistic and construction. Some construction design institute has taken it into account at the incipient design stage.
To learn more about graphite EPS beads pelletizing line or XPS production line, welcome to contact us.