Useon was established in the year of 2006 with the name of "Useon (Nanjing) Extrusion Equipment Co., Ltd". Then in 2008, the company name was changed to "Useon (Nanjing) Extrusion Machinery Co., Ltd".
Thanks to the hard work of Useon team and trust of Useon clients as well as support of partners, today's Useon has grown into Top 3 plastic machinery manufacturer * in China with global presence in 70+ countries. Useon sets up seven global offices and 40% of Useon products and services was sold outside China last year.
To better serve for the long term development of the company, Useon changed the business name to "Useon Technology Limited" in July of 2022, which will become a company limited by shares. There has been no change in our management and in range of products / services we offer. Besides, name change shall not impact the ongoing cooperation and agreed terms.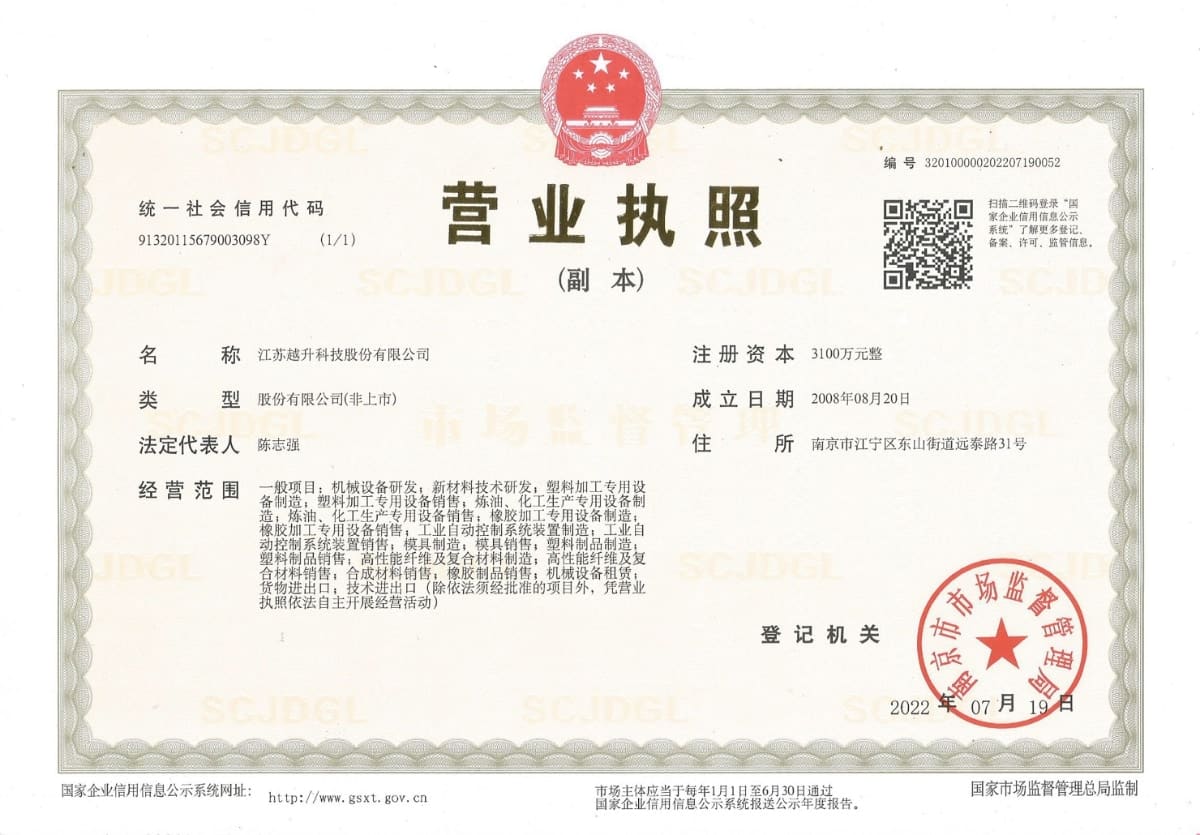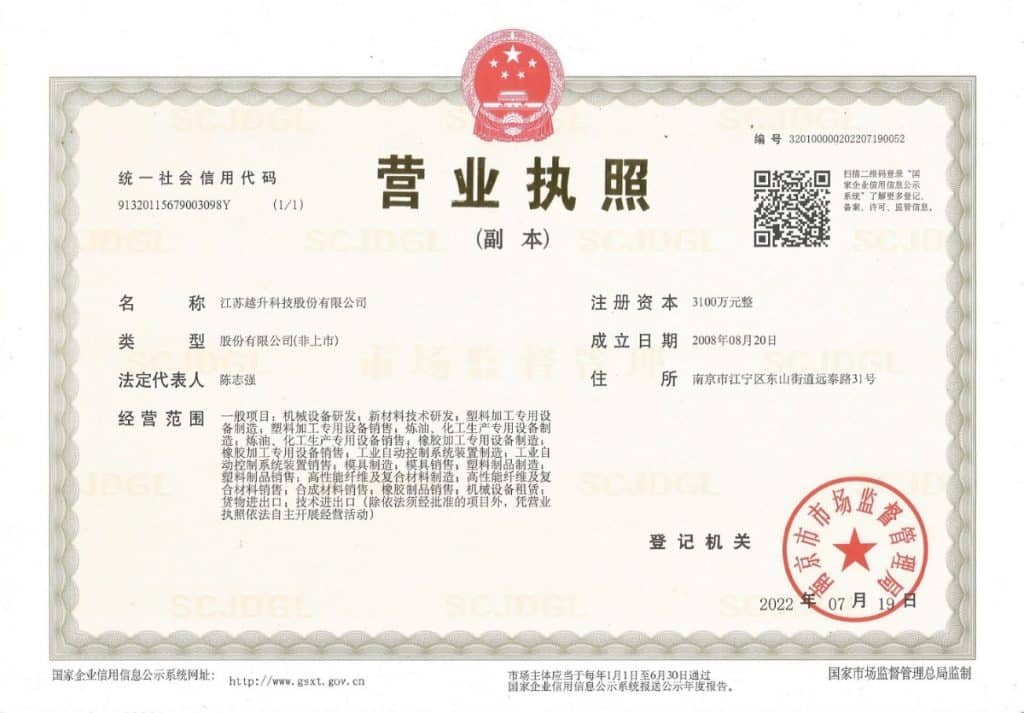 In spite of change in business name, Useon remains true to our original aspiration for our commitment and dedication to our clients and progress of plastic industry. Useon will strive to provide higher value-added products and better services to our global clients as always.