On July 30th, 2021, United Nations Industrial Development Organization (UNIDO) declares the Contract Award to USEON (Nanjing) Extrusion Machinery Co., Ltd. in its website for the project of "Phase-out rom the manufacturing of extruded polystyrene (XPS) conv. Equip".
The end user and beneficiary of this project is an XPS foam board manufacturer in Pakistan which uses the HCFC-142b and HCFC-22 as the blowing agent in their existing XPS production line. The immediate impact of this individual project is to phase-out the use of 76.67 MT of HCFC 142b/ HCFC 22 by converting to CO2 DME/u-HFC technology, which will contribute to the country's obligation to meet 35% reduction targets in 2020.
This public tender initiated by UNIDO in August of 2020 has attracted XPS equipment manufacturers from different countries for the bidding. USEON presents its proven and cost effective solutions of tandem extruders (twin screw extruder for better compounding and patented single screw extruder for better cooling) with CO2 blowing agent. After months of comprehensive evaluation, Useon is trusted and selected to be the party for implementing this project.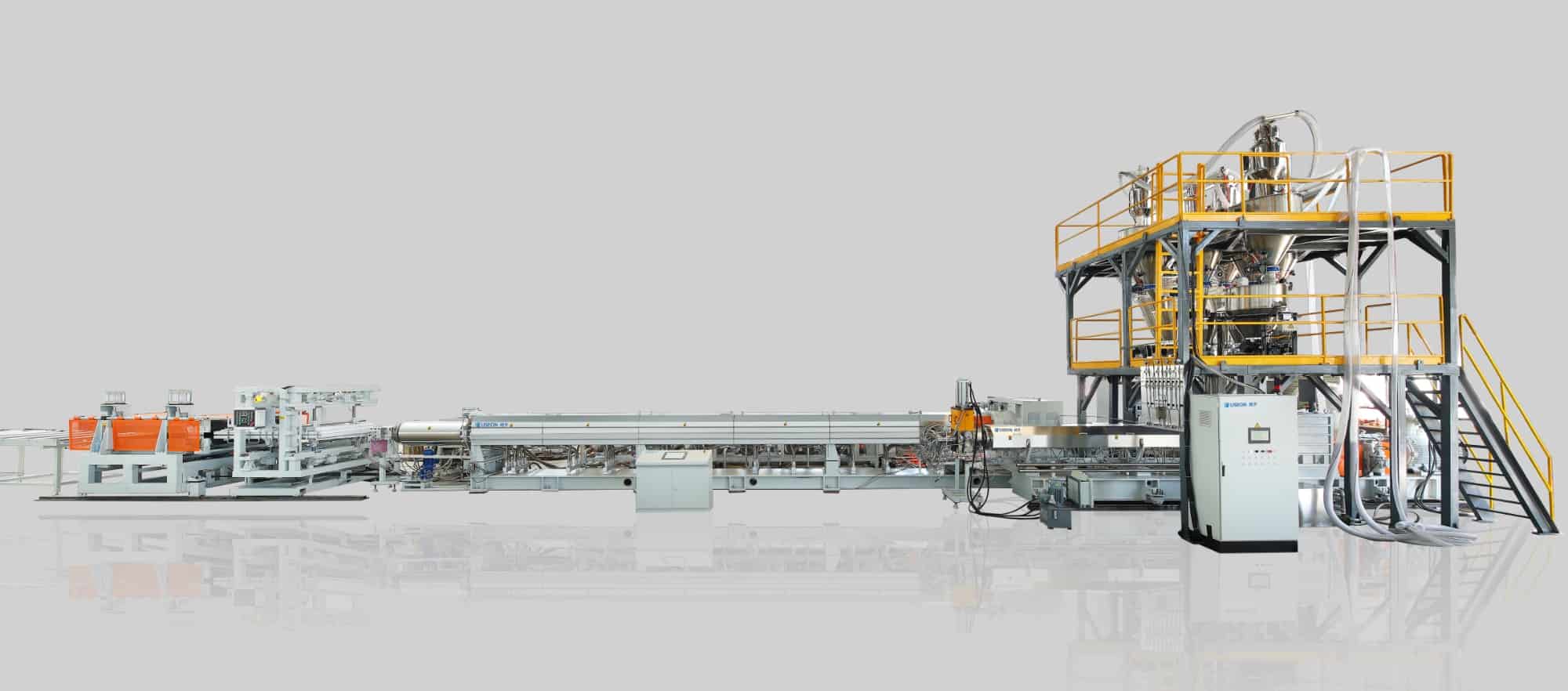 This is part of the great efforts by United Nations in accordance with the Montreal Protocol (Montreal Protocol on Substances that Deplete the Ozone Layer) to stop the production and import of ozone depleting substances and reduce their concentration in the atmosphere to help protect the Earth's ozone layer. The Multilateral Fund for the Implementation of the Montreal Protocol, engaged in current project by the international agency of UNIDO, was established in 1991 with the objective to provide financial and technical assistance to developing country parties.
Since the launch of USEON's first set of XPS production line with CO2 blowing agent technology in 2008, USEON has delivered more than 250 sets of XPS production line all over the world, 20+ of which are the HCFC phase-out projects of UNIDO with the achievement of CO2 emission reduction of more than 25 Million Tons.
USEON's XPS production line has been exported to 23 countries in five Continents. USEON's green technology is taking action to make our Earth a better place.