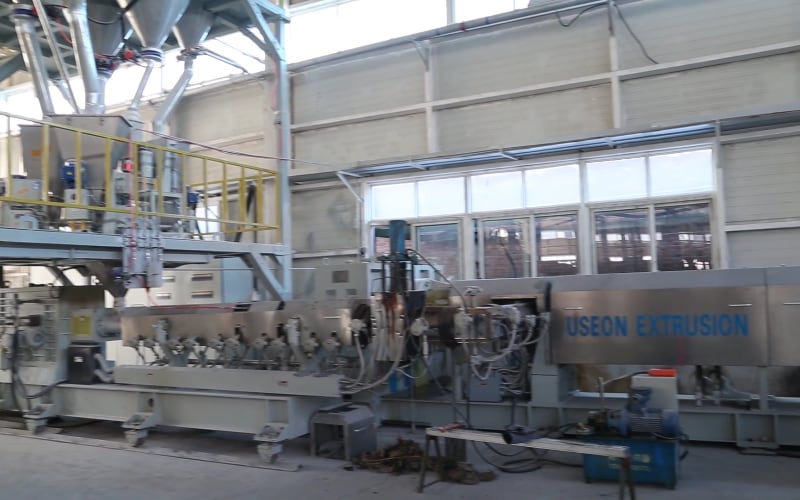 Today, we started up the CO2 foam XPS production line of TDS95-TDD250 at Tangshan Wanxing whose project was the first one of UNIDO (United Nations Industrial Development Organization) projects implementing in China.
We started the combination of HFC, CO2 and hydrocarbon, and then we diminished HFC step by step until zero. Finally, it's only CO2 and Ethanol. The thickness of the board stayed at 5cm which was the standard thickness of customer's product. They just put the boards into store directly.
This is a significant day to XPS industry in China. Successful starting up of this line opened the curtain of HCFC phasing out program implemented by UNIDO. Only this line alone can reduce 600,000kg of HCFC consumption which is equivalent to 126, 000 tons of carbon dioxide emission.
We are committed to providing the total solution and quality machines to HCFC phasing in XPS industry globally. To learn more about CO2 foam in XPS board production, our experts would like to share our wealthy expertise with you. Let's take action.