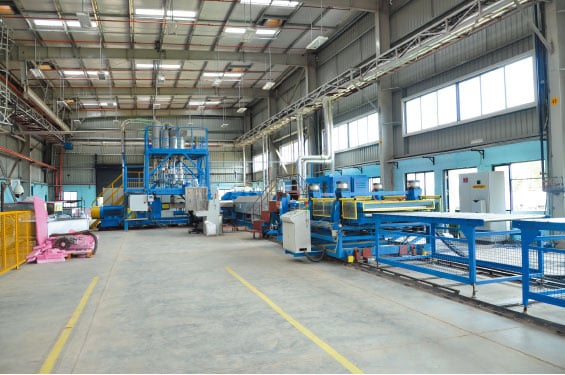 Congratulations to Useon's foam team for getting a big order of 1,200kg/hr CO2 foam XPS production line which is comprised of TDS110 twin screw extruder and TDD300 single screw extruder. This line will reset the record of China-made XPS production line in output, 1, 000kg/hr, which was made by Useon in 2009.
This huge line will be launched in Middle East, thus it will solidify Useon's dominating position of huge capacity XPS line in Middle East. This project will adopt latest CO2 foam technology. We believe it will be leading the way of blowing agent conversion in the future in this region.
The benefits of huge output are obvious.
Productivity: same labors, but higher outcome; higher quality, but lower density
Greater thickness: due to the higher pressure gradient, when output is higher it is easier to produces greater thickness
Better quality: we adopt our patented design high efficiency cooling barrels which can cool down the melt temperature deeply and thoroughly, so that the cell structure will become finer. As a result, the compressive strength, dimension stability and thermal conductivity will get improved accordingly.
To learn more about CO2 foam XPS production line, welcome to contact our experts.