At the end of November, 2021, the delegation from China Plastic Processing Industry Association (CPPIA) led by President Mr. Wang visited Useon Extrusion. The visit by CPPIA is to further understand the production and operation status of member enterprises, and to provide better services of Association.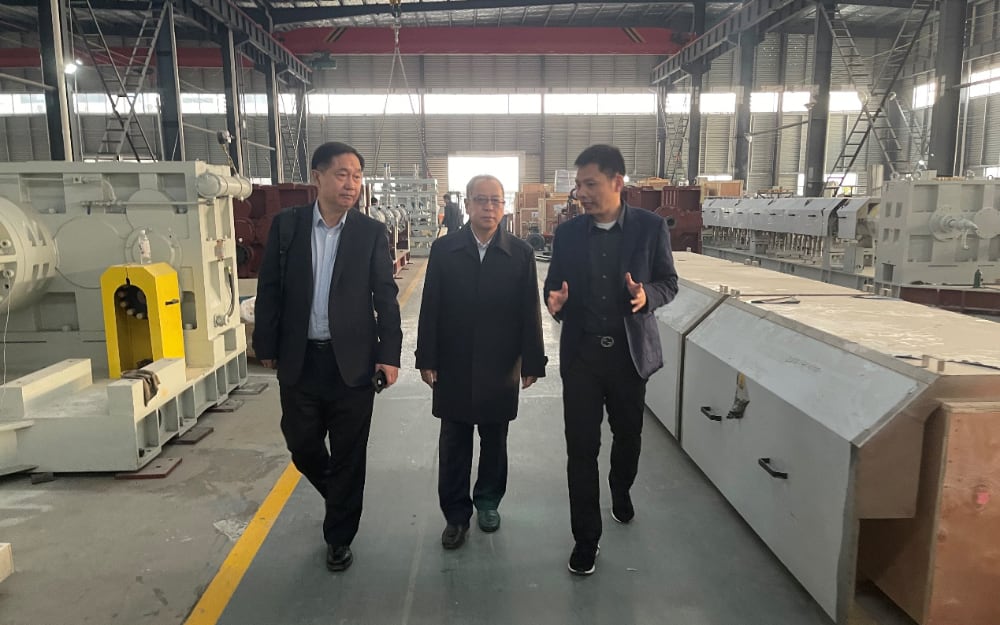 President Mr. Chen and Vice GM Cliff Zhang from Useon accompanied the CPPIA delegation for the visit to extruder workshop and foam machinery workshop. During the meeting, President Chen gave a detailed introduction about Useon's innovation efforts and achievements. On the basis of polymer extrusion process combined with polymer rheology and supercritical physical foaming technology, Useon R&D team has developed different kinds of innovative polymer processing equipment and polymer foam materials. In 2021, Useon launches the pioneering PET micro foamed sheet production line and PLA micro foamed sheet extrusion line, which contributes to the energy saving and lightweight development in the industry. Besides, innovation is also accomplished in the plastic recycling. Thanks to the innovation driven development concept, Useon is listed as Top 50 Enterprises in China Light Industry Equipment Manufacturing in 2021.
President Chen also expressed the appreciation for the hard work done by CPPIA for pushing forward the development of industry, including the organizing 2020 China International Plastics Exhibition in which Useon gets the exceptionally positive feedback from the visitors.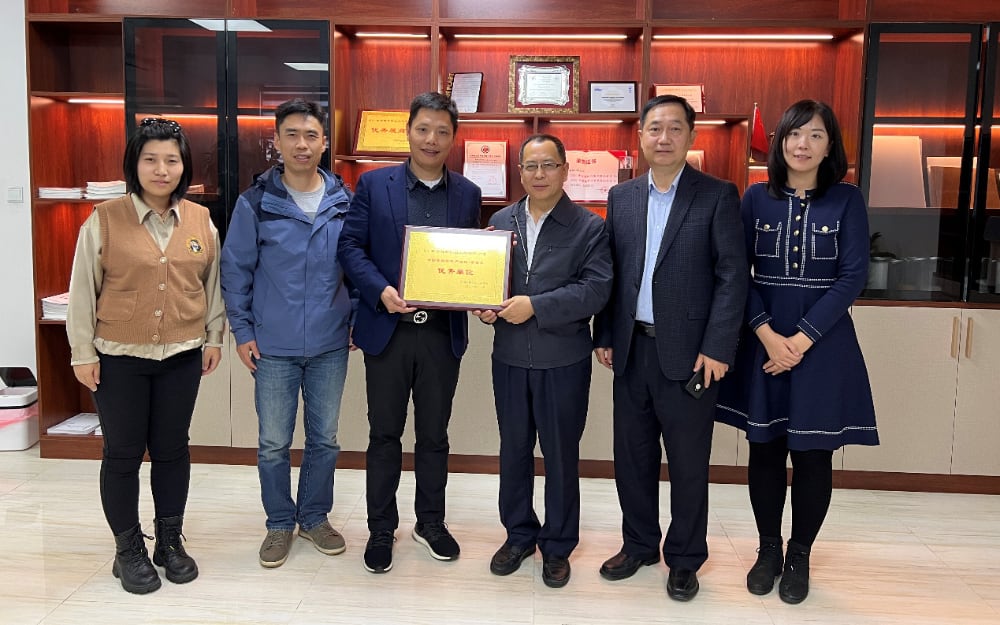 President Wang praised Useon's dedication to R&D and innovation, the achievements in the filed of foam extrusion as well as the contribution Useon has made to the progress of industry. He was glad to see the excellent enterprise like Useon not only endeavor to keep improving the equipment, but also focus on systematic technical services for clients, and that Useon's innovation capability is catching up with and surpassing the international level. He hoped that Useon steps up the promotion of its innovative products and technology to play a leading role for the progress of the industry. In addition, CPPIA anticipated Useon to showcase its prominent image and achieve a greater success in 2022 China International Plastics Exhibition.
Founded in 1989, China Plastics Processing Industry Association (CPPIA) is a nationwide organization with more than 3,000 membership units composed of enterprises, institutions, social groups, scientific research institutes, universities and colleges and individuals engaging in the plastics processing industry and related industry.