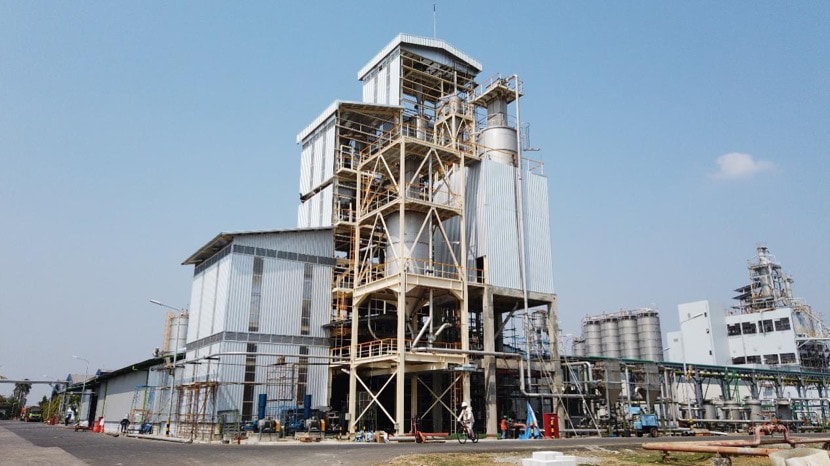 After one-month busy installation and commissioning by USEON on-site service team and client team, Nanjing Useon Extrusion Machinery Co., Ltd. delivered the first 70,000-tons/year polypropylene large-scale extrusion compounding and granulation line, to Indonesian client. The one-time start-up was successful on October 24, 2019, with the operation output of 8 tons/hour and designed output of 8 tons/hour.
Various parameters are good during operation, and its maximum output is expected to reach 10 tons/hr accordingly. Senior leaders of the Indonesian Ministry of Finance and top management of the client company visited the site and spoke highly of the stable operation of the equipment.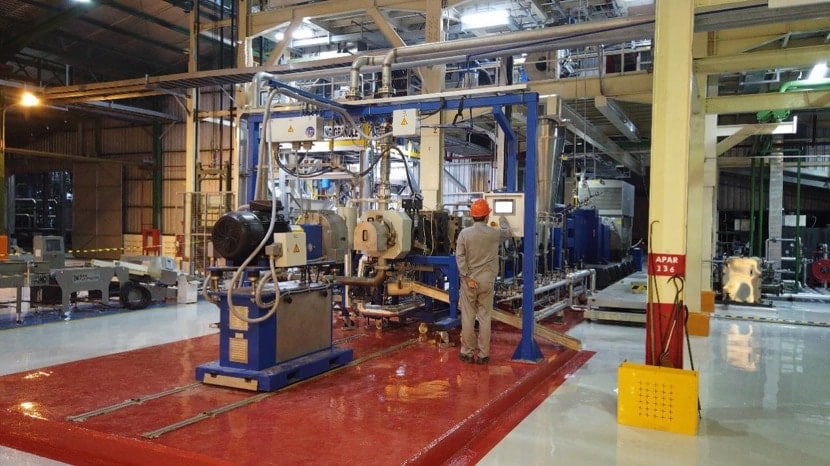 Equipped PP polymerization reaction device adopts the Italian Spheripol process, based on which its capacity is increased by client's own independent technical strength. The increased 70,000 tons/year accordingly will be accomplished by USEON SAT-X175 co-rotating twin screw extrusion compounding and granulation unit. This unit applies linear layout, with the delivery scope ranging from the inlet of the hopper to the outlet of the classifier. SAT-X175 co-rotating twin screw extruder, equipped with 2000KW Siemens as the main motor, independent-developed high torque gearbox with its torque up to 12Nm/cm3 and German Nordson underwater pelletizing system. PCW system and classifier are located respectively on the 3rd and 2nd floor platforms, first connected to the buffer silo then to the external finished product silo.
This line is successfully put into production, which further broke the long term monopoly by the Occident giants of huge polyolefin extrusion compounding and granulation equipment and proved the capacity of Nanjing Useon Extrusion Machinery Co., Ltd. to serve for such mega integrated projects from R & D, manufacture, installation to commission.
USEON will also contribute its own strength to the full localization of huge extrusion granulation units.